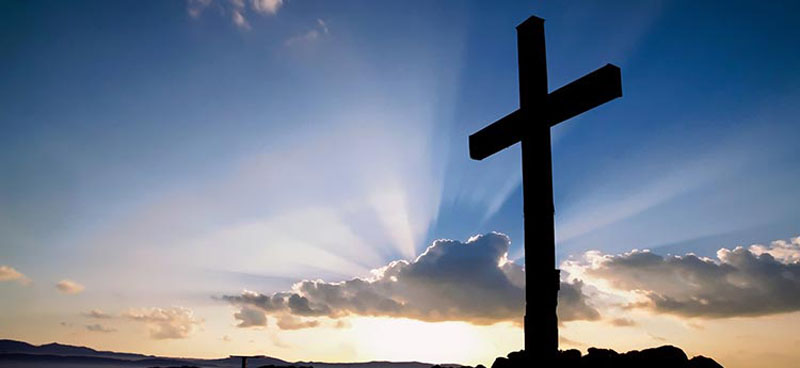 Is there really only one way to Heaven? Jesus Christ himself, who was by the way "God come in the flesh," stated such a fact when He said in John 14:6, "I am the way and the truth and the life. No one comes to the Father except through Me." However, it seems that many people, even people professing to be Christians, don't believe this according to an article published at The Christian Post.
Jesus as "the way and the truth and the life" or the only way to salvation is hard to swallow in a postmodern culture where "more and more people seem to think that Jesus is one of many ways to God and that salvation is achieved through living a good life rather than received through faith alone in Christ alone," said Greg Stier, founder of Dare 2 Share Ministries.
Even more disturbing is the fact that this belief is held by many Christians today who do not have a firm grasp of what they believe.
Most people view the Gospel as a message that proclaims "all roads lead to God as long as you're sincere," Stier noted in an e-mail interview with The Christian Post. "Most of them know that Jesus died on the cross but also believe that God will accept you if you are sincere and seek to do good deeds," he said.
This leads me to wonder what churches are teaching today.
Now, I am truly blessed to be in a church that teaches the Word of God. I mean, we really dive into, dissect it, discuss it and look for ways to apply it to our lives.
However, at periodic times in my life where I have been "church shopping," I have been in many services where the sermons took on more of an appearance of a life application seminar than the preaching of God's Word. These messages would deal with issues such as how to have a happy marriage, how to raise teenagers, getting stress out of your life and the like, all with a bit of scripture mixed in to make them "Biblical."
I also wonder regarding Christians that hold this view how much time do they actually spend in the Word of God.
The words of Jesus seem pretty clear to me, "no one comes to the Father except through Me." How can one interpret that to mean anything else? And how can someone think they can do anything to add on to the fact that God gave His one and only Son so that we can be saved?
People that don't believe the cross is the only way to Heaven have to fall into two categories.
Either they profess Jesus as Savior and do nothing else with it (e.g., get involved with a church, read and study the Bible, have a prayer life, repent of evil deeds) or they add to the cross a system of works such as having to be baptized into a "specific" name or worshiping on a Saturday as opposed to a Sunday. The first action is complete lack of appreciation and understanding for what God did for us while the second is a complete lack of faith in God thinking that we must somehow "help" Him do His work.
If you are reading this and are sincere in making Heaven your home, you need to understand that the only thing we can do to make it is to recognize that the way has already been paved for us and that path is through the sacrifice of Jesus Christ on a cross at Calvary more than 2,000 years ago.
You will not get there by good works because the Bible calls our good works "as filthy rags" (Isaiah 64:6). You will not get there because you have suffered much. You will not get there through Buddha, Mohammad, the Pope, or even Mother Theresa. Jesus is the only way!
Christians who do not grasp this should seriously find another church (if their church is not teaching that Jesus is the only way), spend a lot less time watching television and movies and rather, study the Bible and earnestly pray that God would help them to understand one of the most fundamental truths of Christianity – and that is that "by grace we have been saved."
One final quote from Greg Stier –
"Any gospel that puts the focus on what we must do rather than on what Christ has done has lost the offense of the cross and, therefore, is powerless to truly transform lives. If we really want to see the world reached with the Gospel then we must preach the real, unadulterated gospel."
David Wallace is a search & social media marketer who lives in Ahwatukee, Arizona with his lovely wife. Interests & hobbies include Christianity, musicianship, all things Disney, and roller coasters to name a few.