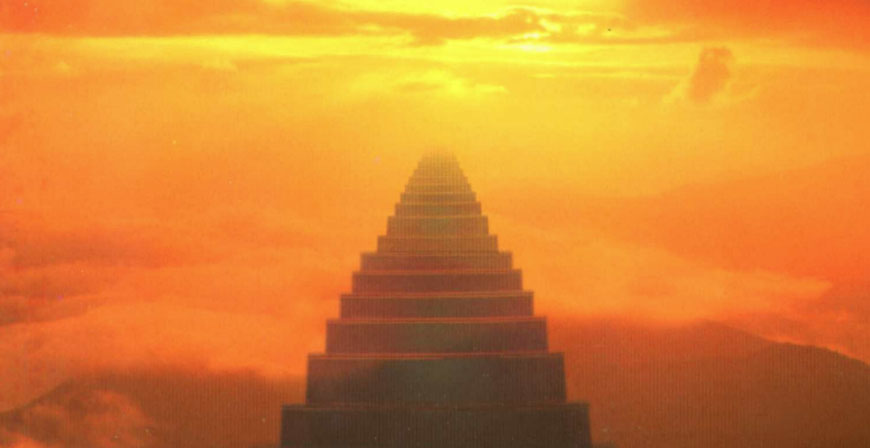 One of the most impactful books I have ever read is Paul E. Billheimer's "Destined For The Throne." This most excellent work reminds us of who we really are – the Bride of Christ Himself, and that we have no higher calling than the call to pray.
Just look at what the Book of Ephesians, chapter1, verses 3-8 have to say.
Blessed be the God and Father of our Lord Jesus Christ, who has blessed us with every spiritual blessing in the heavenly places in Christ, just as He chose us in Him before the foundation of the world, that we should be holy and blameless before Him. In love, He predestined us to adoption as sons through Jesus Christ to Himself, according to the kind intention of His will, to the praise of the glory of His grace, which He freely bestowed on us in the Beloved. In Him we have redemption through His blood, the forgiveness of our trespasses, according to the riches of His grace, which He lavished upon us.
What can we learn from this portion of scripture?
Through Christ, we have been blessed with every spiritual blessing in the heavenly places.
He chose us in Him before the foundation of the world, that we should be holy and blameless before Him.
He predestined us to adoption as sons.
He lavished this upon us ( the word 'lavished' represents generous extravagance).
Now let us see what Revelation 3:20-22 has to say about us.
"Behold, I stand at the door and knock; if anyone hears My voice and opens the door, I will come in to him, and will dine with him, and he with Me. He who overcomes, I will grant to him to sit down with Me on My throne, as I also overcame and sat down with My Father on His throne. He who has an ear, let him hear what the Spirit says to the churches."
As Christians, we are destined for the throne. We are the very Bride of Christ. We are royalty. Do you really grasp that concept?
A true Christian is not just someone who goes to church and tries to mind their P's and Q's. A true Christian is being prepared for a wedding and the bridegroom is Jesus Himself. If we were to truly grasp that concept, it would very likely change the way we live our lives.
The Bride is Dishonored in the World
When it comes right down to it, the world does not appreciate the Church or give her the dignity she has received of God.
Satan plays a key role in this by exploiting every failure, every mishap, every tragedy and every shortcoming of the church. We always hear about the Jim Bakers, the Ted Haggard's, the wacos in Waco, because the enemy wants to dishonor God's bride and make her ineffective on the Earth.
The Bride Has Honor With God
Although the world dishonors the bride, God does not see the her in the same manner. In Christ, God has exalted the church to such a dignified place. In fact, God has actually exalted redeemed humanity above all creation – even the angels.
Paul says in I Corintians 6:2-3, "Do you not know that the saints will judge the world? Do you not know that we shall judge angels?"
This is amusing because if an angel was to appear to any one of us, we would freak out. However, the fact remains that God has placed His church in such a high place that to promote or elevate it any further would be to bring the church into the Godhead Itself. Think about that before you read on.
What God has done in the church is to not only create but to generate an eternal companion for His Son, one who could rule and reign with Him.
The Bible identifies the church as "the Bride of Christ," thus panting a picture of a marriage. Even in a marriage of this world where the husband is supposed to be the head, that does not mean that the wife is to be a mere servant but rather the marriage is a partnership.
It is the same with Christ and His bride. The church so often associates itself as "the servants of the most high God," which has some truth to it but the church is also the "sons and daughters of God," a very part of the Godhead family, generated and adopted by the blood of Jesus.
Adam's Failure/ Satan's Advantage
In the very beginning, God made man to rule. God said, "Let us make man in Our image, according to Our likeness; let them have dominion…"
When Adam heeded the voice of his wife and disobeyed God, he gave up and lost his dominion, thus forfeiting the rulership of the world to Satan. Now Satan had claim not only on Adam, but upon every man or woman to be born because "all sinned." However, that is not the end of the story as we soon will see.
Christ – The Second Adam
Galatians 4:4 tells us that Christ was "born of a woman," so He was human. Matthew's gospel tells us that the Holy Spirit conceived upon Mary, filling her womb with the Son of God, so He was divine. Jesus was God-man, totally human but without the sin of Adam. Because of this, Jesus could legally engage the devil for the battle or reclaiming of the souls of mankind.
Christ beat Satan morally because although the devil tried, he was not successful in tempting Jesus to sin. Jesus never even had one thought out of harmony with His Father because to do so would have disqualified Him. So when Jesus died on the cross, He totally vanquished Satan's dominion and authority over man.
Jesus suffered the wrath of God for us. He paid our penalty. II Corinthians 5:21 says, "For He made Him who knew no sin to be sin for us…" The pure, holy and undefiled Spirit of Jesus Christ was made sin and He suffered the penalty for our sin by even entering into hell itself. After the wrath of God had been satisfied, death could no longer hold Christ and He rose from the dead, ascending into glory and is now seated on the right hand of God.
Because of this, Satan is totally defeated. He has no more claim upon us; he only engages us in guerrilla warfare, but in all reality, we are now his master.
Identity With Christ
In God's mind, we are totally identified with Christ. We are crucified with Him because you cannot separate the sin from the sinner, so Jesus carried all humanity with Him to the cross. We are buried with Him; we are raised with Him; we are exalted in Him as Jesus prays, "and the glory which you gave Me, I have given them." We are enthroned with Him.
See what Revelation 5:9-10 has to say about the Church.
And they sung a new song, saying, "Thou art worthy to take the book, and to open the seals thereof: for thou wast slain, and hast redeemed us to God by thy blood out of every kindred, and tongue, and people, and nation; And hast made us unto our God kings and priests: and we shall reign on the earth."
The Bride's Conduct
Armed with the knowledge of man's fall and redemption and the fact that redeemed man becomes the adopted child of God, it ought to change the way we think as well as the relationship we have with God.
We no longer need to serve the Lord out of fear of going to Hell but rather because we are part of His family. It turns it into a privilege and a right rather than a set of rules and regulations. It is much easier and more rewarding to be an "adopted child" rather than an "accepted servant."
Our lifestyle therefore should be one of victory and constant growing. We should be doing His will which is to bear fruit both spiritually, physically, and by winning others.
The book "Destined For The Throne" will explain this is such more detail. I would encourage every Christian to obtain a copy from somewhere and make this required reading. It will change your life forever!