In a victory for the fight to maintain the definition of traditional marriage between one man and one woman, Hawaii's Governor, Linda Lingle, vetoed a bill Tuesday that would have legalized same-sex civil unions.
"The subject of this legislation has touched the hearts and minds of our citizens as no other social issue of our day," she said as she announced her decision. "After months of listening to Hawaii citizens, … their deeply held beliefs and heartfelt reasons … I have made the decision to veto House Bill 444."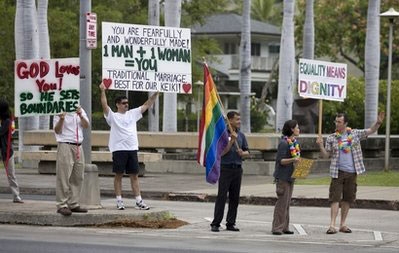 The bill would have granted same-sex couples the same rights and benefits that the state provides to married couples. Just as conservative family groups have argued, Lingle felt it was essentially same-sex marriage by another name.
David Wallace is a search & social media marketer who lives in Ahwatukee, Arizona with his lovely wife. Interests & hobbies include Christianity, musicianship, all things Disney, and roller coasters to name a few.