The approval ratings are in for the first couple of weeks of President Obama's presidency. Of the seven actions Obama has taken, five are supported by a large majority of Americans. However, ratings are low for the other two actions.
The lowest rating of all was for Obama's decision to allow funding for overseas family planning groups that provide abortions.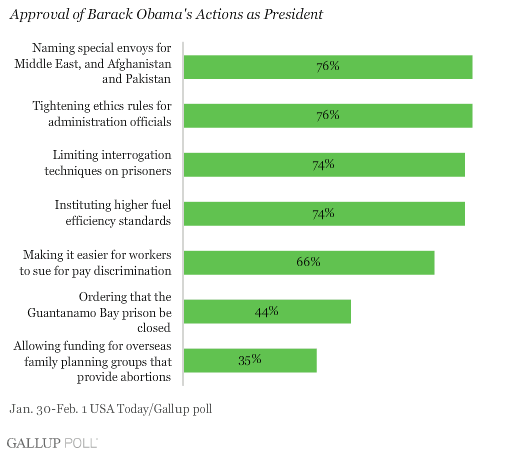 As you can see from the chart above, only 35% of the people polled agreed with his choice to abolish the Mexico City Act, which was established by Ronald Reagan.
David Wallace is a search & social media marketer who lives in Ahwatukee, Arizona with his lovely wife. Interests & hobbies include Christianity, musicianship, all things Disney, and roller coasters to name a few.