In yet another blow to our religious freedoms, the U.S. Supreme Court recently ruled that a Christian student group must accept gays and non-Christians as members if it wants to be officially recognized by a public university.
Justice Ruth Bader Ginsburg, writing for the court's 5-4 majority, said the "all-comers" policy at the University of California's Hastings College of the Law is "reasonable" and "viewpoint neutral."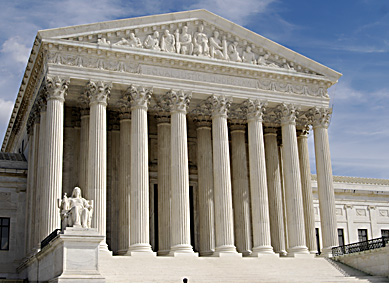 The case, Christian Legal Society v. Martinez, pitted a campus chapter of the Christian Legal Society against the law school's nondiscrimination policy that requires registered student organizations to accept any student as a member or potential leader.
The law school had argued successfully in lower courts that the Christian group was seeking special treatment in seeking an exemption from the rules.
The Christian legal group, which restricts homosexuals and non-Christians from leadership positions, argued that if it followed the school policy, a student who doesn't believe the Bible could lead its Christian Bible studies.
"Long-term, the decision puts other student groups across the country at risk, and we will continue to fight for their constitutional rights. The Hastings policy actually requires CLS to allow atheists to lead its Bible studies and the College Democrats to accept the election of Republican officers in order for the groups to be recognized on campus," said Gregory S. Baylor, senior legal counsel for the Alliance Defense Fund, who helped represent the Christian Legal Society before the high court.