I came across the following image on Facebook. I'm not sure who originally created it but I just love it.  The image entitled "Do You Seriously Think God Can't Use You?" is a simple reminder that God can use anybody… including you and me. Never let the enemy tell you otherwise!
For consider your calling, brothers: not many of you were wise according to worldly standards, not many were powerful, not many were of noble birth.  But God chose what is foolish in the world to shame the wise; God chose what is weak in the world to shame the strong; God chose what is low and despised in the world, even things that are not, to bring to nothing things that are, so that no human being might boast in the presence of God.
1 Corinthians 1:26-29 (ESV)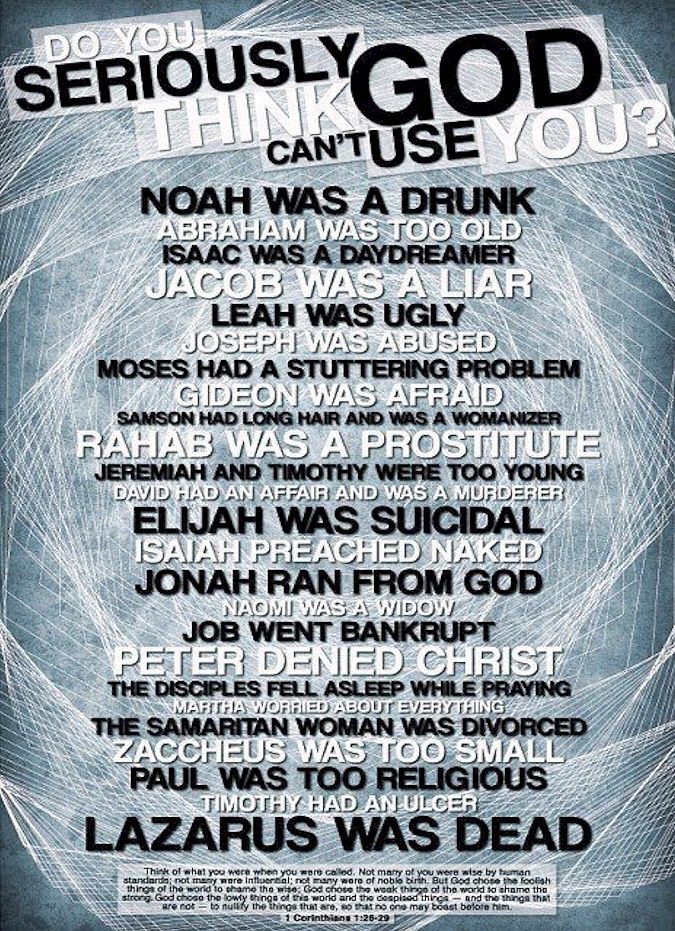 David Wallace is a search & social media marketer who lives in Ahwatukee, Arizona with his lovely wife. Interests & hobbies include Christianity, musicianship, all things Disney, and roller coasters to name a few.